Don't F*ck Up Your Skin
Fellas, you've got to be caring for your skin. It'll reduce the size of your pores, clear up acne, and prevent wrinkles. In short, you'll feel sexier and more confident, and your skin will be healthier.
If you want to look and feel your best, you can't underestimate the importance of skin care.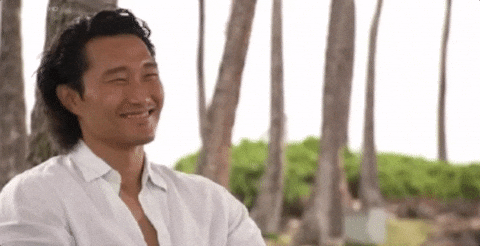 At BlakeWrites, we've tried out a ton of skincare products, and we want to share the knowledge we've acquired with you. Here are our picks for the top 10 skincare products every guy should have in their arsenal.
*Quick disclaimer: clicking on any of the images or product names in this article will direct you to Amazon. BlakeWrites participates in the Amazon Affiliate program as a way to generate revenue, but we only recommend products that we sincerely believe in. Because of the Affiliate program, we also cannot advertise an exact dollar amount for these products, as prices are subject to change*
1. Exfoliants
Exfoliants are comprised of coarse particles mixed into a smoother base that gently scrub away dead skin and dirt from the surface of your skin. Exfoliating is going to make your skin smoother, and it can also help decrease the size of your pores; it also only needs to be done a couple of times per week. Additionally, since it's clearing away dead skin and providing a deep scrub to the surface of your skin, it can lift your hairs, making for a closer shave and decreasing the likelihood of razor bumps.
The most common exfoliants or scrubs that you'll find at the drug store contain plastic microbeads, but we're not a fan of those. These microbeads are terrible for the environment, and, frankly, they typically seem to be added to make low-grade products feel like their higher quality. Natural exfoliants are going to be better for your skin, and won't come with the guilt of destroying your local water ways. Nobody wants to kill baby turtles while washing their face... baby turtles, man.
That's why we've chosen these exfoliants by White Naturals and Clinique as our recommendations.
Great Quality
Activated Charcoal Scrub by White Naturals
Price
$$
Pros
All natural, leaves your skin feeling insanely soft. Perfect to use before shaving to lift hairs, clear dead skin, and get a closer AF shave.
Cons
At nearly $14, it can be a bit pricey for some. It's certainly not the most expensive skincare product you can find, but it's not the cheapest either.
Great Value
Clinique Skin Supplies for Men Face Scrub
Price
$
Pros
This stuff is my go-to exfoliant. It's gentle, has a pleasant scent that isn't over-powering, and does an awesome job. It's not as large-grain as other products, but it definitely gets the job done.
Cons
This product rinses very easily, which is sometimes a benefit, but if you're trying to apply it and use it in the shower, it means it's prone to running off your fingers while you're trying to apply it.
You can't go wrong with either of these exfoliants, but in my experience, the Clinique is definitely the safest bet. It's affordable and does a great job. White Naturals is going to be even better at clearing away dead skin and dirt due to its larger crystals and activated charcoal, but Clinique will definitely get the job done!
2. Cleansers
Cleanser do exactly that... they cleanse. This is the step in skincare that most guys are familiar with. Since our first days as pimply teens, we've been washing our faces. While some guys are born with great skin and can get by with lathering up with a bar of soap, that's not going to cut it for most of us. Instead, most men need to use cleaners containing benzoyl peroxide, salicylic acid, or other antimicrobials on a daily basis to keep our skin clear and healthy.
Great Quality
Price
$$$
Pros
This stuff is, honestly, insane. It's a great cleanser, and it leaves your skin feeling rejuvenated, clean, and supple. The scent is also great too. It's perfect for oily and acne prone skin, but it also isn't too harsh for dry skin.
Cons
This stuff isn't cheap. While it does last quite a long time, replacing it may stretch your budget a bit.
Great Value
Neutrogena Rapid Clear Stubborn Acne Facial Cleanser
Price
$
Pros
Neutrogena has been a trusted skincare brand for a long time, and this product doesn't disappoint. It's great for acne-prone skin.
Cons
While it is great for preventing acne, it can be harsh on dry skin. Additionally, it doesn't have a magnifying effect, meaning that your skin will start to get shiny by midday.
Both of these cleansers are going to be great to go with. If you can afford the Brickell's though, go with it. It's seriously amazing. (Pro-tip: if you can't afford it but want to give it a try, check out their website for free samples.)
3. Toners
If you're like me, you probably overlooked toner for wayyyyy too long. I had a misunderstanding about what they actually did. To me, it seemed like washing my face was enough. But, using a cleanser and not a toner is kind of like brushing your teeth without flossing– it's better than nothing and can help get you clean, but it's not going to get everything.
Add a bit of toner to a cotton pad and wipe down your face after washing it. Toner clears left behind dirt and oil from your pores, and can help eliminate (and prevent) acne breakouts.
As a toner pro-tip, putting a little bit in a TSA-approved bottle and dropping it in your carry-on with a few cotton pads can be great for travel, especially if you have a long flight. A little toner between connecting flights can really do wonders to lift your spirit and keep your face happy.
Great Quality
Thayer's Witch Hazel with Aloe Vera, Cucumber
Price
$$
Pros
Thayers has a cult following on Amazon. Witch hazel has been used for years as a cleanser, and their variety with aloe and cucumber has a pleasant scent and cooling effect when used.
Cons
Honestly? None. It's slightly more expensive than our value option, but it doesn't break the bank.
Great Value
Neutrogena Pore Refining Toner
Price
$
Pros
Again, my boy Neutrogena is back at it with a solid skincare product. This toner is gentle and won't dry your skin out too much, but it's still effective at minimizing pores.
Cons
While this is effective, it's not exactly a deep cleanser. But, it will still catch leftover dirt on the surface of your face.
Unless minimizing your pores is your main priority, go with the Thayers Witch Hazel. Personally, it makes me feel cleaner and more refreshed than other toners that I have used, but it also doesn't make my skin feel tight and dry after using it.
4. Moisturizers
If you want your skin to be smooth and healthy for a long time, you absolutely must moisturize. I can't stress this enough. Moisturizers keep your skin from drying out, which helps it maintain elasticity. Using a daily moisturizer in your twenties will return excessive dividends as you age, preventing wrinkles and age spots.
Great Quality
Lab Series Daily Moisture Defense Lotion SPF 15
Price
$$$-$$$$
Pros
Lab skincare is amazing. This moisturizer is light, nourishing, and contains an SPF that will protect your skin in the sun. They also have a tinted version, but the classic does it for me!
Cons
EXPENSIVE AF. Like maybe ask for it for Christmas. Alternatively, if you can buy this every few months without concern, consider taking in the managing editor of this website as your sugar baby.
Great Value
Marlowe No. 123 Men's Facial Moisturizer
Price
$-$$
Pros
Marlowe's No. 123 facial moisturizer is lightweight, non-greasy, and low-fragrance. It will refresh and delight your skin, but won't be overpowering.
Cons
The main draw back to this moisturizer is that it doesn't contain any SPF value. The sun is a huge threat to skin health, and is the primary cause of longterm damage and wrinkles, so if you go with this moisturizer, you may also want to invest in a daily facial sunscreen as well.
If you can afford it, go for the Lab. But, when we're talking $35-50 for a tube of moisturizer, it's probably not going to be the best bet for everybody. As such, the Marlowe gets my vote.
5. Masks
Fellas... while skincare isn't the top priority of dismantling toxic masculinity, it's still an important one. So, don't dismiss facial masks as feminine or unmanly. (A) There's nothing wrong with femininity, and (B) masks are awesome. While you can have a killer skincare routine without using a mask, applying one one to two times a week can have incredible benefits. Because masks sit on your skin for quite a while, they're great at drawing out impurities and restoring the balance of your skin.
Great Value and Quality
Aztec Secret Indian Healing Clay
Price
$
Pros
This product has a cult following on Amazon. To be as cheap as it is, you probably wouldn't expect it to be as effective as it is, but... you'd be wrong. Your skin will feel great and look great if you use this a few times a week.
Cons
The only con I can find with this product is that it doesn't seem to actually have any connection to descendants of the Aztec empire, and it appears to utilize indigenous imagery without benefitting indigenous people (or, at least, it doesn't say so on their website).
Great Value and Quality
Price
$
Pros
If you have oily skin or blackheads, you've got to give this mask a try. Use it a couple of times a week to leave minimize and clear out blackheads. Additionally, its scent is incredibly refreshing and rejuvenating.
Cons
Prepare to have your rags stained. If you scrub this stuff off with a wash cloth, they'll turn a lovely grey-green color, so be sure to use older rags when scrubbing this off. Alternatively, just use your hands and scrub it off in the shower.

You can't go wrong with either! They're both great values and great qualities. If you want to treat yourself, get either one of these. You deserve it.
---